Dollar Dollar Dollar
June 8, 2012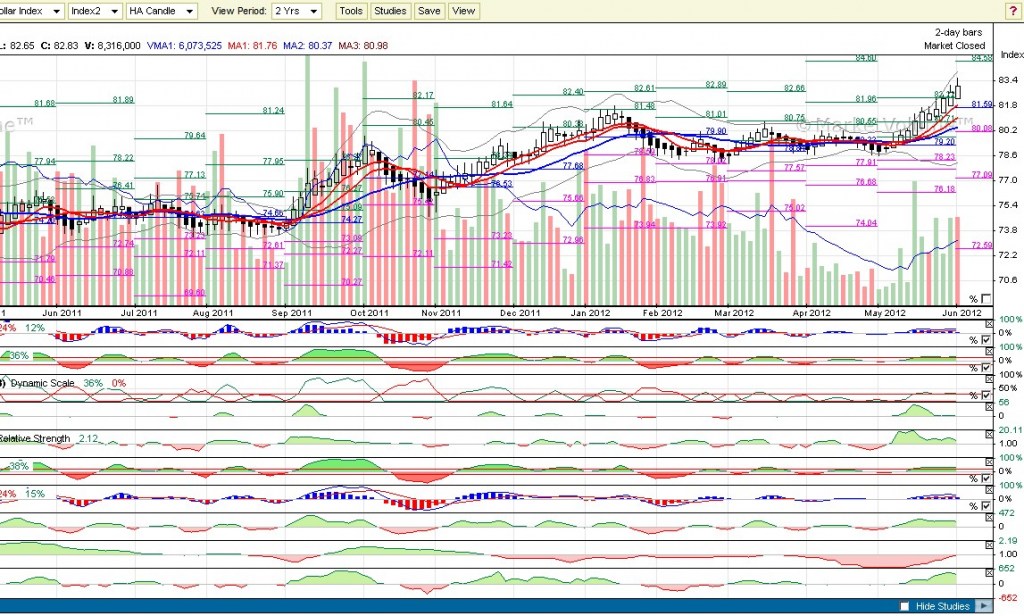 Dollar just completed it's MVO bull surge - relief bear. Still bullish setup, but oscillators gave bear crosses, also oscillator gives weakening signal. If Ben wants to step in, this is a perfect setup.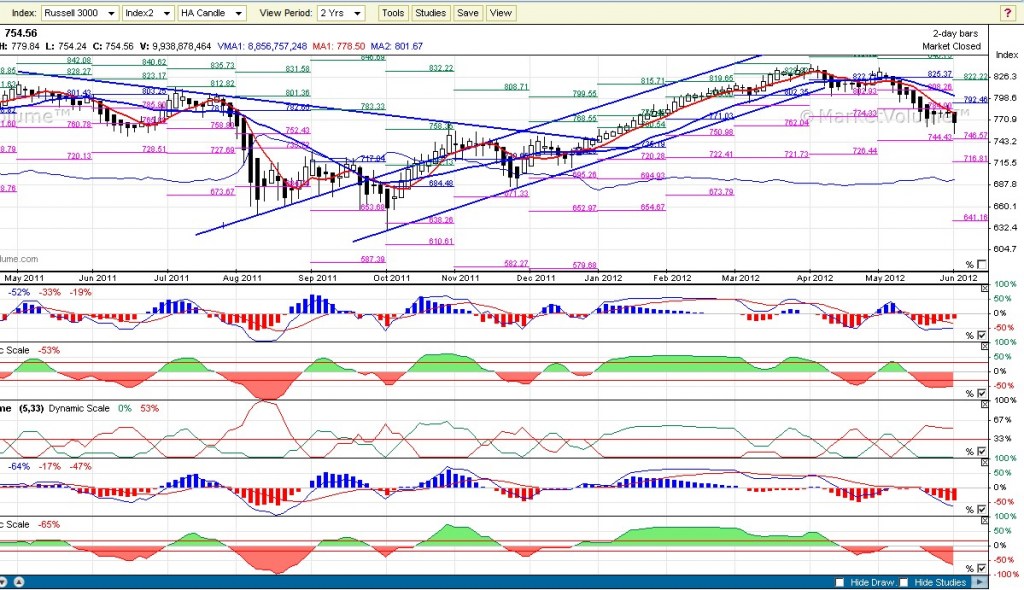 Unfortunayely equities still have high level of accumulation of bearish volumes. It means bear conditions. Short indicators signal a temporary relief from this pressure. Bottom test in the cards.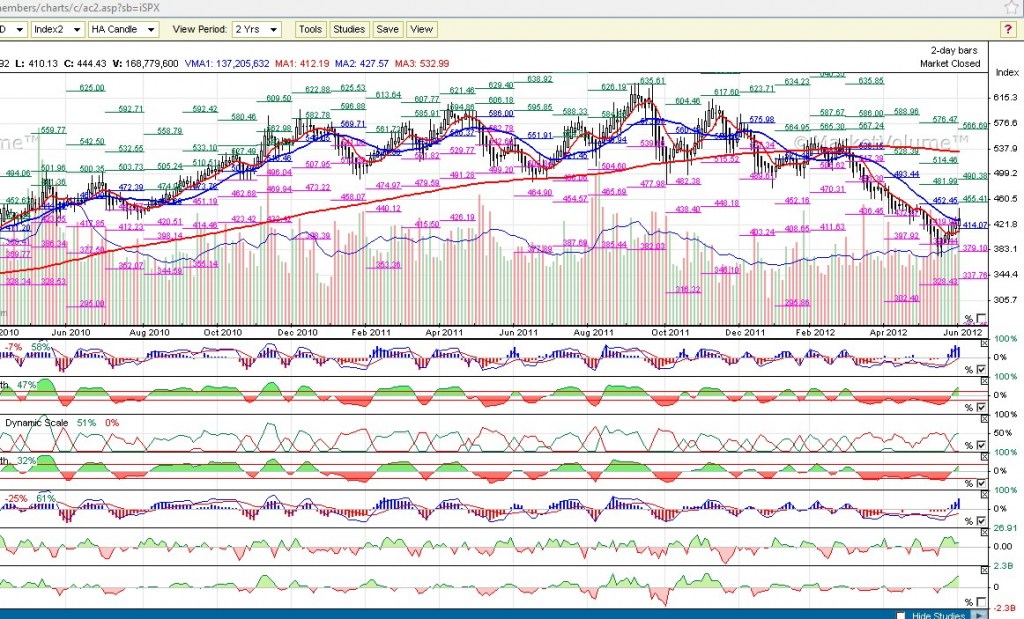 XAU seems me doing pretty well. Fat and healthy bull, also on 3D. I will buy 20% more HUI today.
Trading update: as oil is struggling, it drags gold prices down. I will buy 20% of oil today as well, just a core position. Hold gold 20% Hold miners 40%. Buys today are risky. We should wait for further confirmations.
Good luck!
---
More Posts...